We adopted a puppy from the Animal Center of Queens on Friday! My wife and I named her 'Mahalo'. She is a gentle 4 month old Lab/Pit Mix. She's only 20 some pounds and is absolutely precious. I'm hoping she gets much larger!
Getting Knowledge to play nice with her is a work in progress...
Mahalo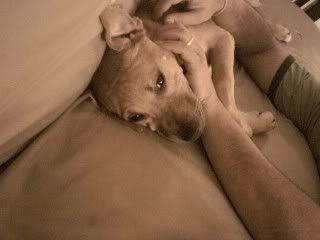 Knowledge
Knowledge and Mahalo at play!
Mahalo has two sisters that need to be adopted as well (a litter of three females.) If anyone is interested in adopting one or knows someone who would be - please let me know.
UPDATE: MAHALO'S SISTER'S HAVE BEEN ADOPTED!!!!

Click on Mahalo's Sisters' pictures to find out more: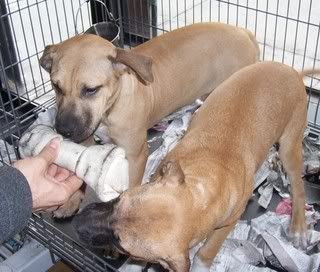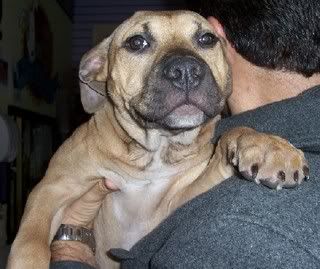 Lonnie also needs a home. I was going to adopt her initially, but Knowledge would not accept her into our lives. Lonnie is a little older and Knowledge can still be dog aggressive at times. Although we got them to play and walk together - we didn't want to take a chance... She is absolutely gorgeous and this picture does not do her justice. She is the sweetest thing in the world and needs a good home.
Click on Lonnie's Picture to find out more:
Peace.